The Future Of Physical
Therapy Is Here
YOUR PARTNER FOR A HEALTHIER, STRONGER, MORE ACTIVE
LIFESTYLE IN NYC, QUEENS, AND BROOKLYN!
5-Star Physical Therapy, Personal Training, and Wellness Services
Fit Club was created to provide the ultimate health and fitness program in a positive, uplifting environment full of fun! Since 2015, Dr. Kellen Scantlebury and our team have focused on delivering a top-performance facility to improve the human experience through innovative services.
Physical therapy, personal training, and active recovery are the foundation of our strength and conditioning programs. Our certified professionals have years of experience assisting all fitness levels, and whether you are an elite athlete or the average New Yorker, we can help you achieve optimal results. We are wholly committed and driven to see you reach your weight loss, rehab, strength, and performance goals.
BENEFITS OF OUR PHYSICAL THERAPY TECHNIQUES
Improved strength and mobility
Pain management without medication
Delay or avoid surgery
Trauma recovery
Improved balance and coordination
Slows damage from age-related conditions
Improved independence
A Comprehensive Approach to Physical Therapy in New York
We treat you, not just your injury. Our holistic approach prioritizes one-on-one interaction to deliver an effective and enjoyable experience every time. At your first visit, you'll receive a complete evaluation by a licensed physical therapist. We will assess not only your injury but any other areas affected by the incident and possible causes.
When you work through our physical therapy programs, you will gain strength, endurance, and flexibility while reducing pain. If you need physical therapy due to injuries or orthopedic conditions, Fit Club NY is here to get you back to the active, healthy life you love!
We stay on the cutting edge of new trends in therapy to deliver customized sessions based on exercise science and the most innovative technology.
Orthopedic therapy
Post-surgical rehabilitation
Soft tissue mobilization
Sports injuries
Visit One or All of Our Convenient, Clean, Vibrant Facilities
Each of our locations offers different services and packages, depending on the equipment and professional trainers available. Plus, you can quickly look at schedules for each site and book your appointments online.
Give us a call, and we can help you find the facility and physical therapy or fitness program package that will get you excited about your health again!
Join Our Team of Human Movement and Orthopedic Experts
If you are a health and wellness professional looking for a place to call home, you've found it! We welcome you and your clients to experience our state-of-the-art facility and try out our advanced equipment. You can give your clients the best experience possible and be around other physical therapy and fitness professionals who are just as dedicated and excited as you for a small rental fee!
Get to Know the Fit Club NY Team
News that's literally, FIT to print.
Part of our job is to provide educational and motivational content that will inform you and inspire you to reach the highest rungs of your goals ladder. As part of our commitment to your health, we offer our blog with the latest information on physical therapy, personal training, massage, nutrition, and fitness.
We explore different types of sports rehabilitation and injury recovery methods, such as trigger point release, manual therapy, sports medicine, and advanced physical therapy techniques.
The latest from our blog:
Read our REAL patient testimonials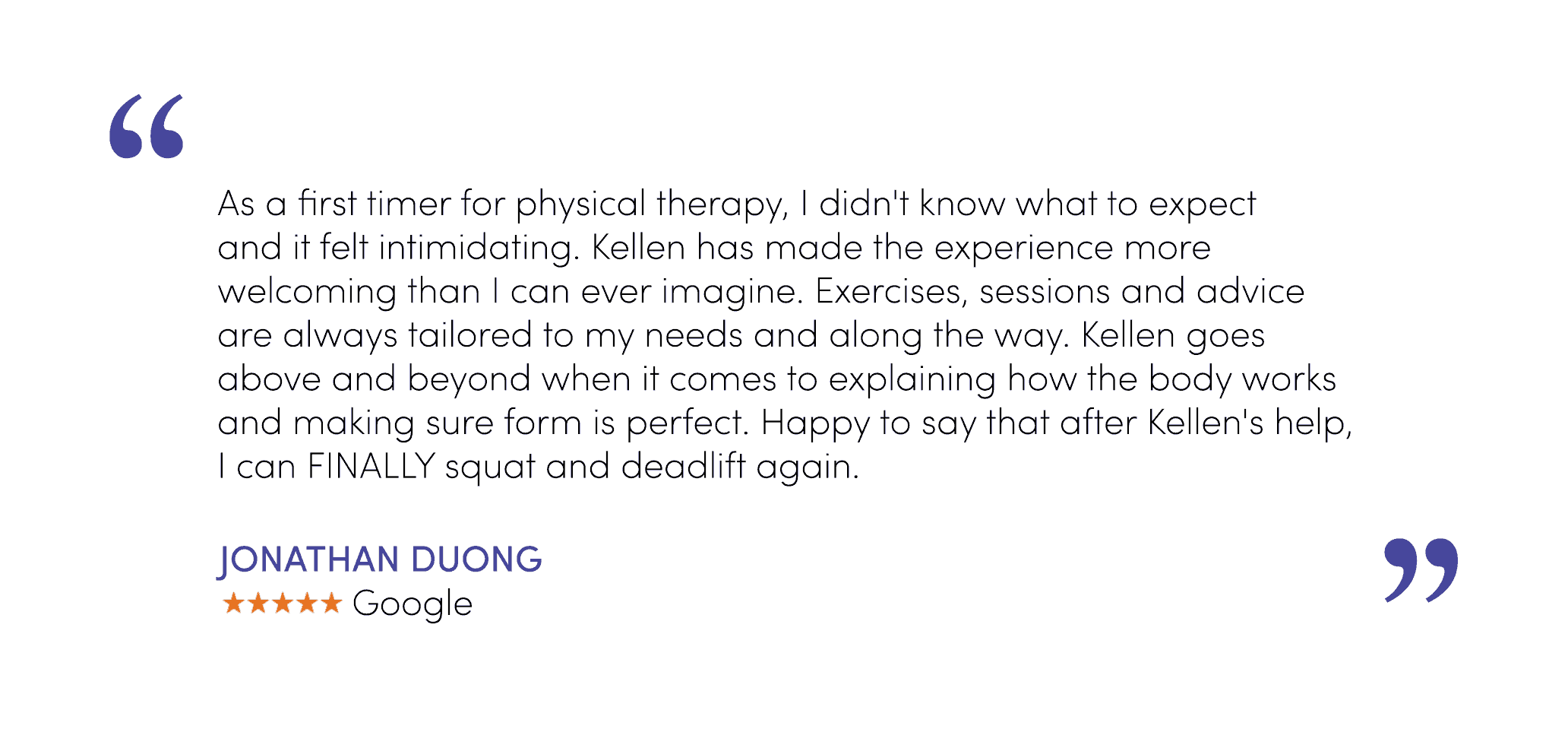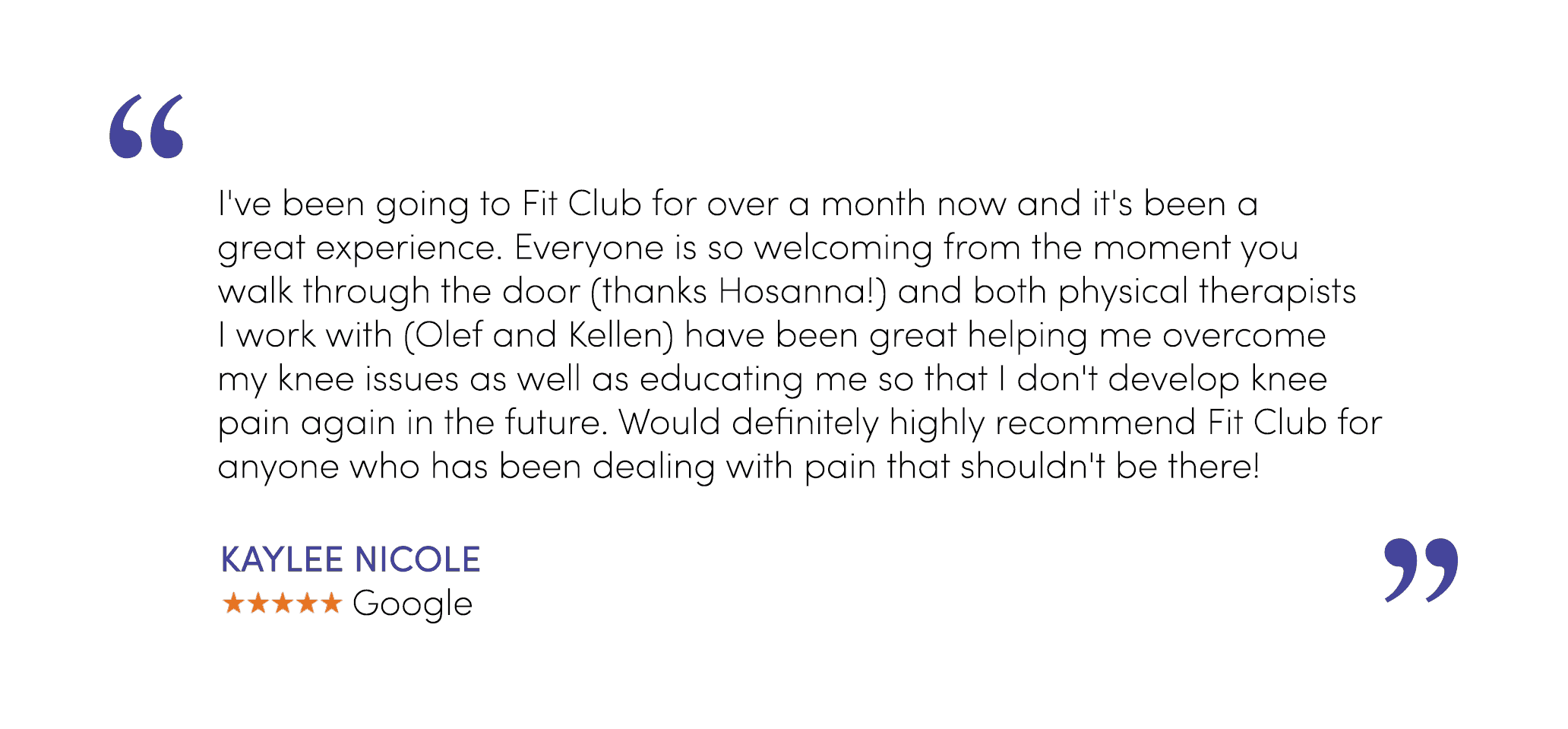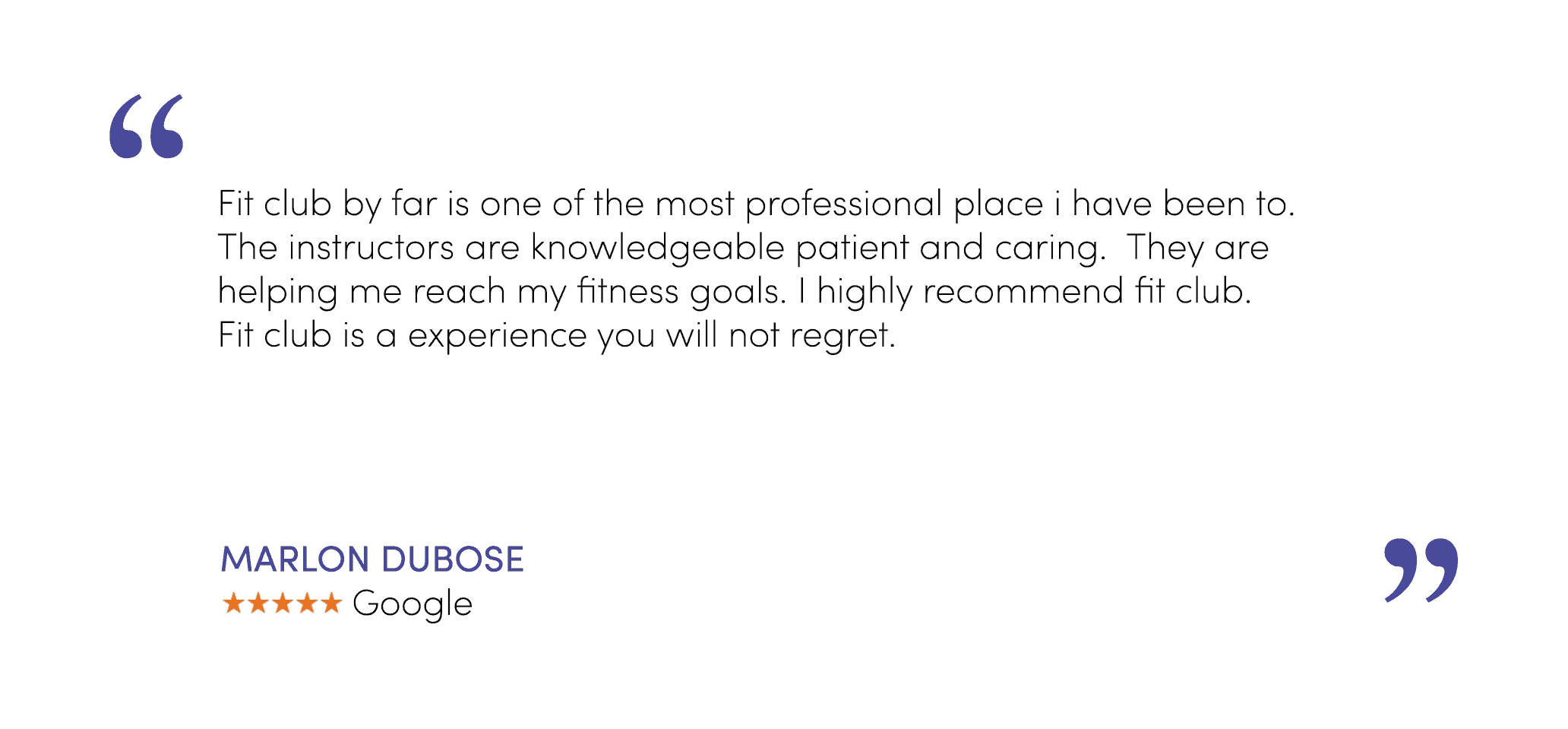 Your Health & Fitness
Journey Begins Here!
We are here to help you live an active, healthy lifestyle free of medication and pain. Our years of experience working with all fitness levels allow us to successfully achieve weight loss, strength, and pain-free performance goals.
Physical therapy at each of our three locations focuses on bridging the gap between rehabilitation and performance. With specific exercises, hands-on techniques, training, and patient education, we work with you to achieve your ideal lifestyle. Call or book an appointment today!